Wire Chrome Shelving 4tier (61x152x200cm)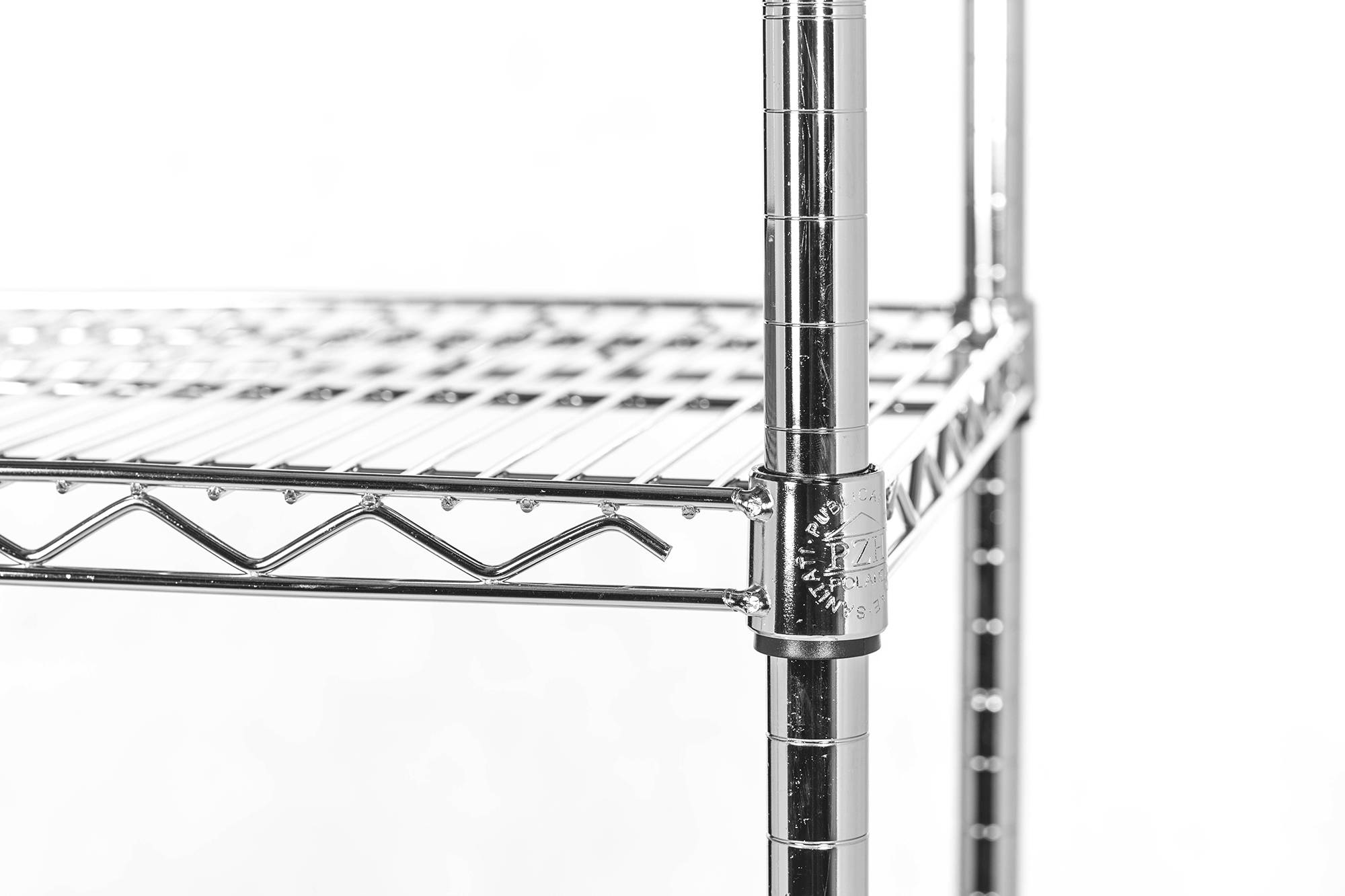 Included: 4 shelves, 4 posts, shelf fixings.
You can add to the rack: additional shelves, wheels, more than 10 other accessories

The shelves can be combined in several ways to build up any space

CONSTRUCTION MATERIAL

The best quality steel is used in the production of Ultra Power racks. After processing, the components and profiles obtained are subjected to special baths in pickling substances. At the final production stage, they are coated with a 3-fold chrome layer.
Firstly, chrome is resistant to organic acids, nitric acid and hydrogen sulphide. Secondly, the hardness of chrome layers is greater than that of hardened steel. In addition, the chromium layer has an anti-corrosive effect.

!!! Shelf systems are certified:



1. PZH certifying that they are safe for human health and the environment,
2. NSF required in the food and pharmaceutical industry, certifying that the racks are approved for food contact.

MOUNTING ? NOTHING SIMPLER
THREE repetitive steps and you're done!
In addition to the contents of your order box, you'll need a rubber mallet.

Surprised that you won't need a screwdriver, for example? Our structures are assembled without screws. Despite this, Ultra Power metal shelves can withstand loads of several hundred kilograms (up to 290 kg/shelf with an even distribution of items on the shelf). This is due to the conical design of the corners in the shelves - these are the ones used for mounting in our metal shelves. Hence, as more and more kilos are placed, the shelf clamps onto the post instead of falling off.
Installation and adjustment of the level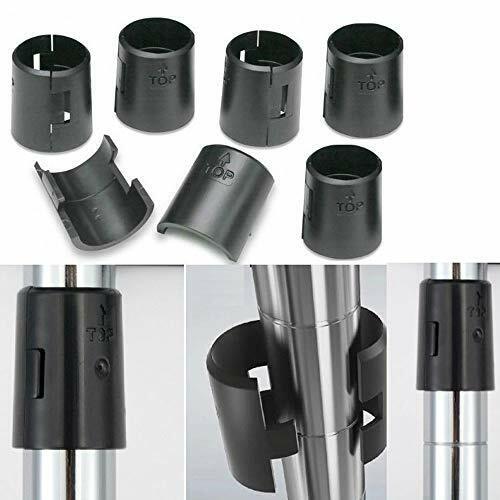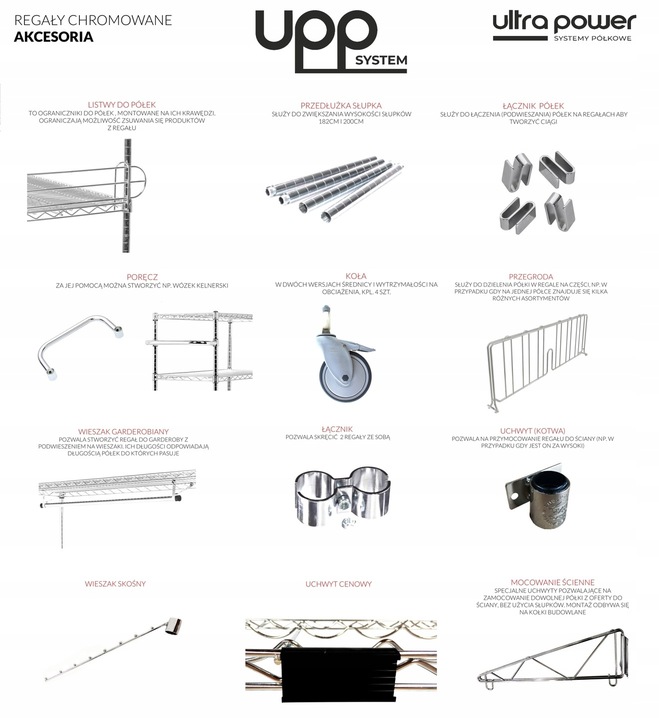 Only at UPPsystem do you have many additional accessories available, which will allow you to give your rack new functionality, or even completely change it :

Shelf rails - ensure that nothing will fall down when you move the shelving unit

Shelf dividers - divide shelf space to separate different items from each other

CHAINS AND HANDLES - will turn a shelf into a trolley and make it easier to transport things

HANGERS - allow you to store things that can't lie or stand
BASEMENT METAMORPHOSIS ;)
See how simple it is to develop a small space using the example of a small cellar in a block of flats